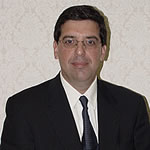 Attorney Keith S. Shaw attended Stuyvesant High School, in New York City, graduated from Brooklyn College with a Bachelor of Science degree in accounting in 1978 and graduated Western New England College School of Law, Cum Laude, in 1982 with a concentration in tax law.

Prior to starting The Law Offices of Keith S. Shaw, LLC, Attorney Shaw was a Tax Consultant for Touche, Ross & Co. (now known as Deloite, Touche) in Stamford, Connecticut and later served as a partner in the law firm of Hunt & Leibert in Hartford, Connecticut.

Attorney Shaw's pratice areas include real property and banking law, business organizations and transactions, foreclosures and collections and estate planning and probate administration.

Attorney Shaw is a member of the Connecticut Bar Association Real Estate and Probate Sections and is admitted to practice in all State and Federal Courts located within the State of Connecticut. Attorney Shaw serves as a member of the Board of Directors of Connecticut Attorneys Title Insurance Company.
Additional Affiliations:
Board of Director – CATIC Financial. Inc.

Board of Director – CATIC Title Insurance Company

Board of Director – CATIC Foundation, Inc.

Board of Director and Co-Founder – Connecticut Friends for ALS Research

Commissioner of the Town of Glastonbury Planning and Zoning Commission

Former Treasurer – Town of Glastonbury Democratic Town Committee

Justice of the Peace – Town of Glastonbury